Stressed Out Workers Share Their 'This Job Sucks, I QUIT' Story
After months of looking for a new job, you finally find something that fits you. Everything about your new place is perfect—your new co-workers are friendly, the location is ideal, and the pay is excellent. There's just one thing bothering you: your boss. In a 2014 study, it was determined that 75% of workplaces are run by a destructive boss.
With someone so chaotic at the top, the mood at work can dramatically drop. Nearly 50% of employees walk away from their positions due to a hot-headed employer, and rightly so. Needless to say, no one should ever give up their sanity for a paycheque. The following stories tell of the times when people snapped at their bosses and left their jobs on the spot:
Don't forget to check the comment section below the article for more interesting stories!
#1 Bathroom Break Gone Wrong
I was hired as a paralegal in a law firm. My typical work day was supposed to be from 8 a.m. to 5 p.m., but a few months later, my boss told me to come in at 7 a.m. and work until he decided to go home. Often times, he would just suddenly disappear from the workplace, then text me to wait for him to come back.
Honestly, he does not even know what's going on in 90% of his cases. He orders me to do everything, yet, he's always there when the client is ready to pay. He takes all the credit for the work I do, and one day I had enough of it. After a long morning, I decided to go to the bathroom, and in the middle of doing my business, I heard the phone ring.
I thought, "Eh, someone will get it," but lo and behold, I heard my boss screaming: "HEY, ANSWER THE PHONE!"
"I'm in the restroom, someone else can grab the call," I shouted back. "NO! ONLY YOU SHOULD ANSWER IT!! WHAT DO I PAY YOU FOR?" So I calmly washed my hands, approached him and told him that I was resigning.
He then asked, "Don't you want to be a lawyer?" as if working for him was a requirement to be one. He started pleading for me to work even for just a week more, but I firmly said no. When I left the office after my lunch break, I never came back. Honestly, I could have cared less because the day I quit was the same day a rival firm hired me.
#2 Cooking Up Trouble
When I was 20 years old or so, I left my job working as a chef at a holiday park to join a small country pub as a chef. It seemed like a great place to join because it required fewer hours and it was closer to home. I went in for a trial shift and when I got there, I noticed the kitchen was really small. Some of the oven nobs were not working, and there were barely any appliances
I was handed a folder that I thought was a food hygiene regulations booklet but nope, it was the menu. Five pages of food. I later learned the owner always adds to the menu without ever removing anything. Because of this, a lot of the food is stored in another building you have to walk outside to get to it. It's one heck of a job.
After a week or so on the job, I was told by the owner that she didn't trust me to run the kitchen on my own, to which I replied, "I don't trust myself, I'm still learning." The next day, I was instructed to run the kitchen as the head chef. I ran the kitchen to the best of my abilities but struggled as I had only been there a week at that point, and the menu was huge.
The next day, during a busy Sunday, I was rushing with my cooking and burnt most of my forearm with hot custard. The owner didn't even care! I finished that shift and was still expected to return to work for the evening shift, despite my injury. On my bike ride home, I passed by my cousin's place to show her my burn. Her mom, my auntie, is a nurse, so I went to see her.
After I was treated, I said, "Screw that job." I didn't turn up for the next shift or any shift ever again. The owner contacted me by Facebook and I threatened to sue for my burn. The pub has new owners now but I still haven't been back to that pub in like, six years despite it being three miles away and a favorite for my family. I hate that pub and that old owner.
#3 Working Through The Stress
My dad was hospitalized in another state for a suspected heart attack as he was boarding a plane home. I was told I could fly out to be with him, but only if I brought my work computer and worked 10-hour days the entire time I was there. I started job searching that day. I do not entertain employers who will require me to prioritize work over family.
#4 Scheduling A Mess
I worked at a Fred Meyer's for a year as a cashier. There had been problems before, like getting called in on my day off because they changed my schedule the night before and never bothered to tell me. But this was the final straw. I was stuck on a register on the far end of the store by myself. If I needed a break or had to leave the register for any reason, I needed to wait until someone could come cover for me.
This was mostly okay except that when my shift ended, my replacement wasn't there. I called the area manager, explaining that I needed to leave as I had gotten a ride to work that day and my return ride was waiting for me. I was told that I could not leave until my replacement got there. It turned out, my replacement was never going to arrive because they had screwed up their schedule as well.
So after over about an hour of waiting and constant comments to the manager that my ride was outside waiting for me, he finally let me leave. When I passed him on the way out, he told "See you tomorrow," to which I replied, "No you won't." I mailed my work "uniform" back to him the very next day, postage due.
#5 You're Our Only Hope
I worked at a pizza place as a driver and was consistently getting home after midnight. I was already working the maximum amount of hours I could, but the managers were jerks. They regularly tried cutting corners and panning work off to others. Also, the delivery addresses were only correct about half the time, so I was always on a wild goose chase.
Anyway, I got a job at another place and had just to put in my two weeks notice when management told me they needed me to work more hours. They offered me a raise of $0.50 and said they would need me to come in on the two days I couldn't work. I decided right there instead of wait for my two weeks. Now I'm delivering food for a medium class Italian restaurant, and I get paid a couple of dollars more than before. Screw the old job.
#6 An Awkward Reunion
My first job was at Burger King. I lasted about a month. My colleagues were cool but the manager was a total witch. One time, she told me to sweep the floor, so I did. I was taking my time to make sure I got everything and next thing I knew, the manager came barrelling in, freaking out that I wasn't doing it well enough. She started screaming at me in front of all of my colleagues. I took my uniform off and walked out.
A few years later, I was working as a locksmith and at 5:30 a.m. I got a call to the same Burger King location for a safe open. Sure enough, there was my old manager, still miserable as ever. I popped the lock like a champ, collected $150 and as I was leaving she sheepishly asked me, "Beats flipping burgers, huh?" Yep.
#7 Quit The Friendly Skies
I worked for a low-cost airline as a cabin crew. The job is not hard, but the way the company treated us was borderline exploitation. The company was extremely focused on sales and that made them disregard safety a lot. It also made them choose supervisors based on how good they were at selling products rather than how good they were at their actual jobs.
My "I hate you, I quit" moment was when, after months of being underpaid and downright bullied, one of the supervisors decided to go off at me because I had apparently failed to reach their desired sales target. Like, this guy was yelling inches from my face, cussing me out, and calling me names. That was it pretty much it for me.
#8 Not A Smooth Reaction
I was working for a smoothie shop close to where I lived during college. I opened by myself one morning at 7 a.m. and didn't have another coworker start until 11 a.m. I had a steady stream of customers that morning, so I wasn't able to put out one patio table with chairs that are usually set up outside of the store.
The owner called and yelled at me over the phone about. I apologized for forgetting and told him I'd put it out immediately, but he just kept hammering me with insults. I ended up telling him that I didn't like the way I was being spoken to and he responded with, "YOU THINK I AM YELLING AT YOU?" I quit over the phone.
#9 Always On The Move
The first job I worked was at a pretzel store. I got along fine with my coworkers and the assistant managers all liked me. My boss was a different story, though—he was a good guy, but he often liked to take these "trips" that would range from 30 minutes to the whole shift. He often left us short-staffed and we'd have to pick up his slack.
When my graduation from college was coming up, he gave me the day off for it knowing that it was a big day for me. He then changed his mind a week later stating I had to come in because it was going to be too busy to run the place without me. I came in after my graduation to a dead store and fully-staffed team, and that's when I decided I had to get out of that job.
#10 Waiting For The Right Moment
When I was a teen, I was struggling to make ends meet. I ended up getting two part-time jobs to make some extra cash. I set up my availability so that none of my shifts from either job would overlap with each other. It worked fine at the start, until all of a sudden, they started to schedule me full morning shifts on the days that I needed to be off.
I asked why was this happening and she was such a jerk about it. She'd say things like, "That this is just how it is," or "We need you and we come first." Mind you, we had 20 employees, so it was not hard to give me a set schedule. She was going on vacation and was going to make the schedule ahead of time for the next four weeks. I made sure to quit during that time so she'd be forced to redo them all.
#11 Rumor Has It
I had been working at my local pizza restaurant for three years. We lived in a beach community and the restaurant is across the street from the beach. In the winter, the shifts are long and you spend most of your time cleaning over the same spot 1,000 times. In the summer, it is so busy that you're lucky if you get a break; plus you're forced to work in heat as high as 48° C. It was usually hotter inside than out.
The owner was an old lady who loved gossiping. She also had awful anger issues. She threw a frying pan at my head once after yelling at me for doing something wrong, and that's when I had enough. I was scheduled to work a shift the next day but I never showed up. She called a week later and left a voicemail asking if I was planning on coming back and I never returned the call. So many other things happened, but the frying pan incident crossed the line.
#12 Prepare To Be Sick
I worked in a kitchen at a grocery store and the chef was horrible. She asked me to package food with a five-day expiry on stuff that had already been sitting in the back for a week. Nothing was ever organized and they would always use expired food. I still can't buy prepared food from grocery stores because of that experience.
#13 Another Bridge To Burn
I was a recent hire at a roadhouse restaurant. I worked as a fry cook and had just finished my training. They had scheduled me on the busiest day of the year, Mother's Day. All the other fry cooks asked for the day off, but we always tried to have at least two people working. They only put me on for the afternoon. This place had broken so many different rules in terms of safety that day. I was so fed up with it because everyone was yelling and I had so many burns on my arm.
#14 Harmful For The Little One
I was working full-time hours with part-time benefits as a cashier. I was pregnant at that time and was not allowed to sit down or even take breaks. They often left me by myself to cover the register, and only came out to help when I had more than five people in line. I wasn't allowed to have any drinks or snacks at the register, so I went eight to nine hours without drinking or eating. They were horrible.
#15 Blocking Their Education
I worked at Robins Air Force base as a civilian. After about a year, I realized it was not where I wanted to be, so I started going to school at night to better myself. A year and a half later and nearly done with my Associate's degree, I needed to take three classes that were only offered during the daytime. I put in an application to take 10 weeks leave with no pay to the big man upstairs.
Eight days later, I got a rejection letter saying they wouldn't allow me to do that. Mind you, the government was paying 75% of my tuition because it was a military school. About a day later, one of the guys who also worked upstairs pulled me aside and said, "Just FYI, they're paying two guys full-time paychecks while they're going to school up in Atlanta," which was about an hour and a half north of us.
They weren't coming to work at all… They were just going to school and getting paid as if they were working because "they were in good with the big man upstairs." I put my two weeks in later that day and applied to a university up near Atlanta that I'd never heard of. Three years later, I received my B.S. in Biology.
#16 Strawberry Fields Forever
I worked at some famous breakfast chain. We had strawberries come in with every shipment of food. The problem was, most of the strawberries were molded during transit. One day, a woman came in to complain her strawberry pie had mold on top. My boss at the time told me to get a pie. Naturally, I did, but the strawberries were molded again.
Finally, told me just to put whip cream over the strawberries. I laughed because I thought he was joking, but then I looked at his face. He was dead serious. "I'm not going to be responsible for people dying," I said, throwing my hands up. I made a new pie and used ALL the non-molded strawberries. Then, I never came back to work.
#17 Cleaning Out The Trash
I had got hired in a janitorial company for a pseudo-supervisory position. I was to make sure the floors were well maintained on a regular basis (stripped, waxed, buffed). They were slightly behind on their work orders, so they gave me permission to hire a team to help out. It turned out, the person who was taking care of everything wasn't even ready for me to start.
I got no sleep because I had to rack up 40 hours myself by doing whatever I could. On top of that, I'd get a call at 6 a.m. because they needed me to float for someone else. I ended up working mostly in the daytime (which wasn't what we agreed upon) in a roach-infested building that was six-stories high.
I was doing the hallways in a residential area and once I got to the fourth, the owner of the company was wondering why I was taking so long. Everyone I brought into the company got put somewhere else so I never had help and I was constantly pulled to do other things. I stripped the entire 4th floor, then dropped company vehicle off with the keys and left.
#18 Someone Needs An Attitude Adjustment
I worked at Target and Circle K at the same time. I worked at Circle K one day a week to help put away stock. The first store manager was flexible with the times I showed up. Then, a new assistant manager was hired as her replacement. She blew up my phone whenever I wasn't there on time and was very rude to me. That's when I said, "Actually, I'm not gonna show up at all. I quit."
#19 Storm Before The Calm
I took two non-consecutive days off after getting 18 inches of water in my house during Hurricane Sandy. My boss accused me of "milking" the situation. I stayed the rest of the day so I could charge a bunch of electronics—I wouldn't get my power back for several weeks—and then I put in my two weeks, trying to be respectful but knowing his petulant butt would probably tell me just to leave.
Well, he didn't. He pretty much said he was going to try to change my mind over the course of the next two weeks. Later that night, he messaged me on the office chat app. For some crazy reason, I thought he was going to apologize, but instead, he expressed confusion as to why I left. I'm not exactly proud of this—I was about 23 years old at the time—but I told him to go screw himself after he tried to offer me a small raise while maintaining his stance that I missed too much work because of this particular storm.
Not once did he even ask about my family or property. Truly one of the most tone-deaf human beings I've ever met. He had an office full of minimum wage workers doing data entry, and would routinely ask us if we had change for $100. He honestly thought somebody in that room would just have $100 in cash on them at all times.
#20 Made The Right Call
I worked for a call center while I was in college. I  had planned a trip after my December graduation that required me to take two weeks off. My PTO was approved months in advance, and I used both regular PTO and "reward" PTO that we got for meeting certain goals every month. I'd already left for the trip and was on the other side of the country when I got a schedule change, saying my reward PTO had been canceled.
It turned out, they suddenly decided that reward PTO couldn't be used on holidays (months after they'd approved mine and with no notice to me), and I was now expected to show up to work on Christmas Eve and Christmas Day. Since I was already on the trip with a flight home on Christmas Eve, there wasn't much I could do, and no one, not my manager or the call center manager, did anything but say, "Sorry, that sucks."
When I returned from the trip, I was written up for using 'unplanned' PTO for Christmas Eve, with expedited penalties since it was a holiday. I was one of their top employees and I made the decision that day that I would quit as soon as I had met the terms of my tuition reimbursement policy. I found a job in my field and never looked back.
#21 A Moral Decision
Back in college, I worked weekends and summers at Burger King for a few years. One summer, I decided to try something a little different and got a job selling Kirby vacuum cleaners. On the first day of training, we went over the details and functions of the different units as well as a few sales techniques. Near the end of the first day, the instructor mentioned that older people were easier to sell to as they were generally more gullible. I went back to Burger King the next day. I would have made more selling vacuums but I couldn't work like that.
#22 Painting Their Way Out
I was an industrial painter at my last job. After a few months of complaining about safety concerns, they still hadn't made any quality changes. We had car spray booths that were completely open to the floor, as well as a bunch of industrial-scale ovens that were falling apart. They started giving me more and more detailed projects without a raise, yet I was barely making over the starting wage. Mind you, I already had 10 years of experience painting when I started.
I waited almost three months for them to tell me that I would be getting the raise, but a fraction of the back pay. I asked them about it and they pretty much told me no. I voiced to them how frustrating it was to work for them and how I couldn't work there if they refused to recognize my skills or effort. "Think about it tonight, you're not just gonna leave are you?" I came in the next day, dropped my stuff off on my supervisor's desk and walked right out with zero plans. I have no regrets. It was a few hard months, but that company was not worth the future health issues.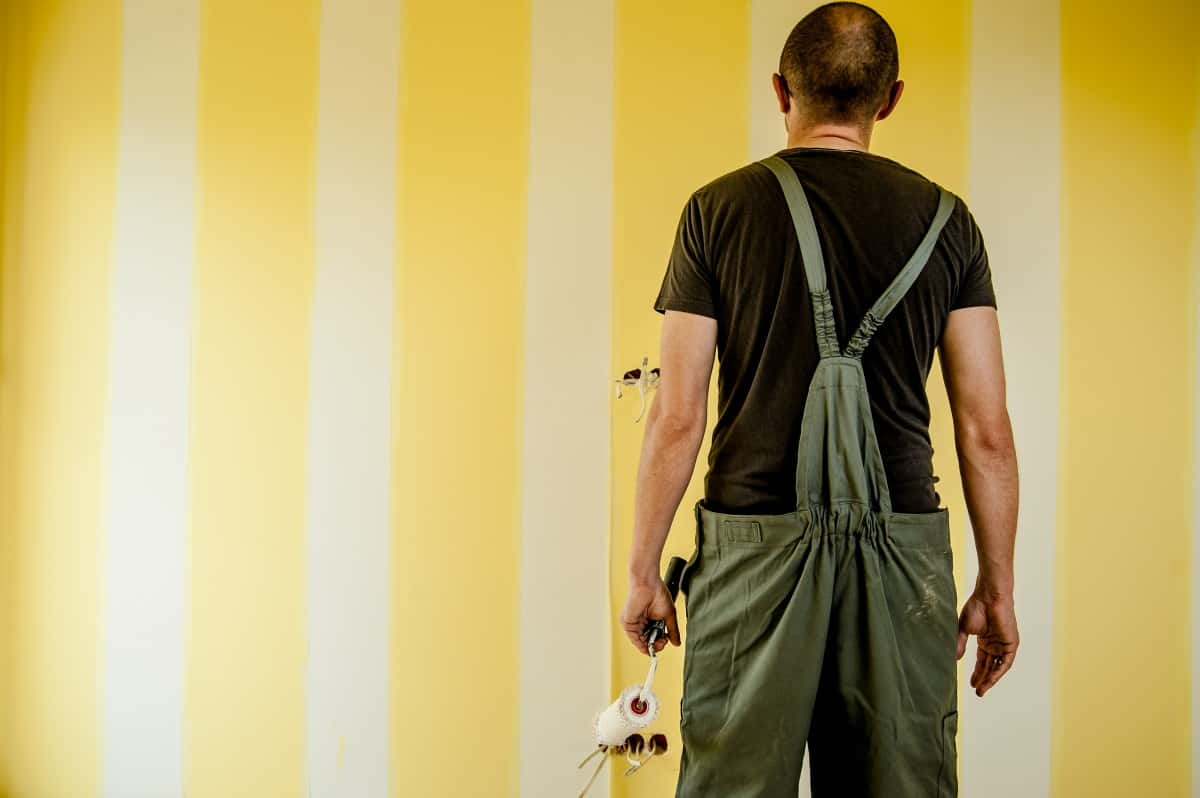 #23 Researching Their Next Position
I started my first job as a research assistant at my university. I was thrilled about being able to work under my professor who seemed like a really nice person. Cut to doing the job—I finally found out that she was far from nice. She was super power hungry and was obsessed about getting compliments. She wouldn't let me or the other RAs go for lunch without her say so and it didn't help that more than half the time she was busy with meetings and such.
We were also insulted and embarrassed on a daily basis. After getting a good position like that, which seemed like a dream come true, it was an emotional nightmare. There was no clock-in system for any of the other faculty RAs but she made a whole system where we didn't get any days off no matter what and had to be in for work at 8 a.m. sharp. I couldn't get out fast enough because I really needed that on my resume. I worked for 10 months and then just quit because it was too much of an emotional roller-coaster.
#24 On The Wrong Side
I worked at a call center selling audio equipment. Our website had better prices than what the callers could sell. Honestly, I didn't take the job seriously. I just guided my customers to our website or gave appropriate discounts. The managers would scold me for not following training protocols. Dealing with that shadiness full time was not worth it for me. Also, I noticed there were two types of employees there: those who had been there for years, and new hires. No in-between. An obvious red flag that took me a while to see.
#25 Caring For The Elderly
I was 16 working at a grocery store. I told my manager my schedule had changed and that I was not available to work Sunday anymore. He told me I'd have to make a choice between working there or having Sundays off. I was living at home at the time, so I was really just working there for some extra money. I left his office, bagged groceries for an old lady, walked her to her car, then walked off the lot. I never went back, nor did I hear from them again.
#26 Bringing Family Into It
After taking a few days off work while my father was having a brain tumor removed, my boss gave me a new project. She sent it to me on Thursday afternoon, and gave me a Monday morning deadline, even though the project would take eight days to complete. I worked 16 hours a day to get it done. When we met on Monday, she asked how my weekend was. "I worked all weekend," I told her.
Then, she asked if I got to visit my dad in the hospital. I said, "No, I didn't get a chance because I worked all weekend." A couple of weeks later, she pulled me into a meeting and said, "I feel like you were resentful because you had to work and I feel like I was really good when your dad was sick. Are you just tired?"
She also made comments about the fact that I would always leave the office right when the minute hand showed that my shift was over. "It's great that you just get up and go when your day is over." I have to go because I have a daughter, but she doesn't have any kids. So yeah, I give her 100% when I'm there, but when my day is done, it's done. I no longer work there.
#27 A Perfect Game
I used to work at a bowling alley in the cafe kitchen when I was 19. One particular night, I was the only one in the kitchen during a slammed rush. I got everything out (somehow) in a timely manner, I cleaned the kitchen, then I went out for some air. A while later, the GM walked out and proceeded to ream me, telling me that I was a lazy, no-good worker. I went back in, pulled off my uniform shirt and name tag, set them on the cafe counter and walked out the front door without a word.
#28 On My Level
I was in the same position for two years and was actively looking at other positions within the same company. My bosses knew about it; it was just time for a change and to advance my career. A great opportunity came up and I was offered the position. However, my current leadership blocked me because I received a "promotion" six months prior.
That promotion was literally an automatic email that said, "Congrats you're now Level 2 instead of Level 1." Literally, an automated email stopped me from getting promoted and bosses said I had to wait another 18 months. I left that company and went to a competitor doing the same thing for better pay and significantly more support.
#29 The Good Ol' Blame Game
My boss had my crew and I cut corners on a job. I was fairly new to the position and simply took what he said. Inspectors then came and checked the job because of an unrelated screw up by another company and in turn, found out what we had done. The boss blamed the whole thing on me and denied he ever told me to do it in the way it was done.
I spent the next two days replacing all previous work to the way it should have been done. The boss then told me that he was not going to pay me for the extra days of work (14 hours each day) because I was fixing "my" screw-ups.
#30 Every Grain Of Sand
I was a new sous chef at a country club. The chef wouldn't let anyone but himself do the ordering. His ordering method was to go over a sheet of paper hanging on the line where people wrote down what we were completely out of. Any time I'd try to add items to the list, he'd lose his cool. We were constantly out of things.
One day, we had a huge Easter breakfast event. The dumb chef didn't order near enough eggs and we were out of all sorts of other random items. I was out front making omelets and I ran out of eggs. I stood around for 15 minutes waiting for more while the members became increasingly frustrated and angry. I went to the back to see the chef yucking it up with the FOH manager. I handed him my apron and told him to pound sand. I was at that job for less than two weeks.
#31 A Little Thing Called Karma
I was waitressing at a small cafe where the owner was also the manager and cook. One day, we were in the weeds, getting thrown around left and right. Once it slowed down, the other line cook messed up. So the owner, who already had several screaming meltdowns, picked up a plate and threw it right at the server alley. It broke on the wall near my head. I took off my apron and waddled my pregnant butt all the way home. Screw that. The cafe closed a few weeks ago, which wasn't surprising.
#32 Addition By Subtraction
I proved to the CIO, using math, that the Help Desk could not lower its abandon rate to an acceptable point without hiring more people. She responded by telling me that my team just "didn't have enough discipline." Then I got written up. I quit the next day and told my team to expect a replacement manager whom the CIO would let hire more people. I was right.
#33 Driving Them Crazy
I was at my dream job building high-performance Corvettes. There were a lot of downsides that I didn't initially expect—no W2, no benefits, long hours, etc. Then, they introduced an efficiency measurement, where if you were not fast enough, you had to work on Saturday to make up for it. Measuring efficiency in custom work leads to corner cutting, so it was essentially counterproductive.
One time, I had to squeeze the shop owner's car in to fix some things. It took me two hours to wrap up the car I was working on, push it out, move two other cars, get the forklift started, and get his car in (it didn't have a motor yet). All of it was not chargeable, so a bunch of work had to be made up on Saturday. I quit the next day.
#34 Driving Into Disaster
I worked for a company for over a year that was contracted to make deliveries for Amazon. The vans they equipped us with were terribly maintained and fully unequipped to handle winter weather. I worked with the company through their first winter, which entailed sliding all over the road when it was icy and getting stuck constantly every time we had snow.
I never had a major accident, though I did have two or three close calls where only minor damage was incurred to the van. I decided to stick it out through the summer when the weather was obviously much better. All summer long, they promised us that new and better vans were coming. September rolls around, no vans. October, no vans. November, no vans.
One of the managers who I became close with told me that he overheard the higher-ups saying there was never a budget for the new cars in the first place. That month, we got our first real snow. I got back from my route and immediately put in my notice. My boss told me they would be getting new vans by the end of the year. I told her that was nice and walked.
#35 Going By The Books
I had a manager who just didn't like me. I don't know why, but she just couldn't keep it professional around me. She acted as if every mistake I made, I had made on purpose, just to mess with her. Meanwhile, everyone else told me that they were super happy with me and that I was a great worker. She had worked that Saturday, and when I turned on my PC on Monday morning, I had about 10 emails from her, all with screenshots and rude remarks like, "Why is it so hard for you to follow the rules?" and "How did you not know this?" I'm worth way more than that.
#36 You're On Your Own
I was at a job for three years, consistently in the top three of my department in terms of performance. I asked my supervisor repeatedly if I could be recommended for promotion and he always told me he was trying his best to get me new opportunities. I found out from a friend in a different department that I'd been considered a top candidate for four different promotions and each time my supervisor had blocked it.
When I confronted him with this information, he told me it was true and he did it because he could never find someone who did what I did without paying them a lot more. I took all my PTO and on the day I came back, I quit two hours into the day leaving him high and dry at a peak time. I also found a new job within three months.
#37 A Costly Lie
My first job, I worked at a little BBQ place with a drive-thru. On my day off, the manager called me at 8:30 am (30 minutes before we open) saying she didn't feel good and needed me to open. I rushed in and ended up working all day. 5 p.m. rolled around and the manager came in with the owner of the business, who she was dating.
They were at the fair all day and completely forgot they lied to me about her being sick. I bit my tongue and asked if I could go home, but they said no and kept me until closing. At 9 p.m., I took my shirt off, handed them my keys, and said "I quit" as I walked out the door shirtless. When I got home, my dad was angry that I quit my job.
I told him what they did and said I wasn't making enough money. He looked at my pay stubs and saw they hadn't been paying me over time the entire time I worked there! He made me go back in and demand my overtime pay. When I came in with the pay stubs, the manager started crying and gave me cash out of the register to cover my overtime. They called me the next day making sure I wasn't going to report them to the BBB. I didn't, but my dad did.
#38 Too Cold For This Nonsense
I worked at a big box office store. On my first week, I got held up by a train and was five minutes late. By the time I had gotten there, the manager had blown up my phone, but since it was winter and I had a big wool coat on plus a sweatshirt, I didn't feel my phone go off. I got a lecture when I walked in and all morning, he kept looking at me like I had killed his pet.
About two hours later, I got called into the office for a write-up. I went in and was very calm about the whole thing. He kept saying I should show more remorse. I quit right then and there. How's that for remorse?
#39 Divorcing Their Job
I used to work for a big blue home improvement store in the paint department. Not the worst job in the world, but management was terrible. I just so happened to be getting married later in the year, so about six months beforehand, I put in my request for leave per the store manager's instructions. I got no response from them then, and just figured it would be fine right?
It came down to about a week before I was supposed to be married and go on my honeymoon, and I went to double check that my leave had been approved. I was told that it hadn't been approved and that I was scheduled to work most of the days that I had requested off. I begged my case that I had put in my request for leave and followed all the proper channels, but they said they couldn't give me the time off because the manager of my department had requested it off already and it goes by seniority.
I asked what would happen if I didn't show up since I would be out of the country for my honeymoon, and they said I would be fired and blacklisted from ever working for the company again. I told them I'd save them the trouble, and I walked out right then and there.
#40 Stepping Out Of Their Parents' Shadow
I got a write-up for cussing to the air when everyone else did it regularly. When I called HR, I was told the only reason I still had a job is that my parents worked there. I packed up my stuff and left. A few months later, I caught up with a few former co-workers and apparently the company lost two huge contracts because the inventory department couldn't keep up. They had to hire three people to cover what I did in 30 hours a week, and the supervisor was fired after he was caught stealing a large amount of product.
#41 Time To Raise Your Voice
I was a manager, and the company I worked for was bad about raises. I made it my mission to get my staff fair raises each year. The first year, I took a hit on my raise so my staff could get fair raises. I found out that instead of the 3% ownership that was agreed to, they only got 1%. The second year, I went full force and asked for a raise to compensate for the previous year. The ownership reluctantly agreed.
We had increased overall revenue by a whopping 24%, which was the best the company had ever seen. I let each of my team know what their raise would be in their performance review. Ownership then went behind my back and told each member of my staff that I lied to them and that they never agreed to it. I apologized to my staff, quit the job and accepted a new position with a huge raise, great bonus package, and wonderful benefits.
#42 Waiting For That Paycheck
I was doing some side work on a farm where we would be bailing hay, which is notoriously hot and miserable work. I inquired to the farmer I was working for about when I could expect to be paid for the hours I had already put in, which was about 40 hours already that week. That's when he broke the news to me. "Well, I usually pay all of my help at the end of the season."
The end of the season was about three months away, and I had bills to pay unlike most of the high school kids that were working on the farm with me. I then requested that I be paid bi-weekly at the very least or I would no longer be able to work for him. He said that he was not willing to do this. That's when I quit. I felt bad leaving him high and dry for the rest of the week, but how does he expect an adult with bills to pay to work for months without a paycheck?
#43 Clueless To Their Actions
I worked for a relatively large transportation company and was setting myself up to get a promotion. All three supervisors and the assistant manager recommended me for it. I technically had the 3rd lowest seniority at our facility, but I talked to all the guys ahead of me and they all made it clear that they didn't want the position.
One day in a meeting, our manager complained about nobody stepping up to fill the position. I raised my hand and said that I would do it. "Oh really, so you think you're ready for it?" Keep in mind I'd studied my butt off for months in preparation for this. "Well, everyone is telling me I am, so yes." He proceeded to spend the next 20 minutes grilling me, trying to find things I didn't know.
I missed only two or three of the things he asked. When he was done, he said "Your mouth says things that your brain doesn't understand. Keep your mouth shut from now on." Everyone I worked with told me that his questions were terrible, and even the supervisors didn't know them all. Two days later, I get a call from an old friend who ended up being a manager for another company, offering me the promotion PLUS extra money. Needless to say, I took it in a heartbeat. When I told my manager, he said, "First you whine about us not promoting you, now you leave?" "That's exactly WHY I left." Everyone else was amazing and supportive.
#44 Some Kind Of Present
I was a few hours from a two-week vacation for my wedding and honeymoon when I got written up. The manager pulled me into his office and said he had a wedding present for me. He then proceeded to go over the write-up and had me sign the paper saying I was "coached." The rest of my shift was horrible, I cried for most of it. I got back from the time off and cleaned my desk out discreetly before sending an email to the program director saying I quit.
#45 A Patient's Nightmare
I worked for an orthopedic surgeon, the type of guy who, if he wanted to tell me something, would turn to the office manager (standing right next to us). The office manager was her own brand of crazy. She would ask for help getting a patient onto the X-ray table, then as we were doing it, she would complain and make all sorts of dramatic noises, practically in the patient's ear.
We were cutting the cast off of a little girl once, and the kid was crying the whole time because she was afraid. My manager was huffing and rolling her eyes throughout, right in front of the mother. She was also one of the most micromanaging people I've ever met, and I just reached a breaking point. When I did, I suddenly went from being a great worker to a total loser, according to her.
---